About.
I´m a 3D-/Graphic-Artist, focusing on high quality content, sleek workflows and exciting results.
Convincing clear and therefore successful design is a huge passion of mine and to be able to work in both dimensions (2D/3D) keeps me flexible to fulfill a variety of needs a client may have.
As a versatile, highly motivated and hard working artist, i´m always striving to find the right balance of luxury and minimalism in my work to conceive and establish the best possible composition and aesthetic expression.
Digital art as a form of media is the tool of my choice to create (design-)worlds to guide, inform and entertain people.
That´s what i love. That´s what i´m living for.
Workflow.
01. IDEA GENERATION.
I take my inspiration from life…is there anything more inspiring than that? I pay much attention to everything – from people to books to buildings – and this gives me many ideas for my work.
02. MIXING INGREDIENTS.
At its most basic level, good design is a combination of concept, vision and mastery of the medium to get the point across. I like to reinvent my creativity in this phase through various skills and influences.
A curious, less tense mind makes better choices and observations.  I´m focusing on the clearest arrangement of shapes and tones to communicate the design idea.
My goal for every project is a result, which is uncompromisingly honest, unselfconscious, ambitious, original, challenging, and a feast for the senses.
SKY IS THE LIMIT.
It´s important to be open minded for new techniques and to find creative ways to solve a problem in the easiest way possible. Advanced software packages let me shift the focus more towards the creative side of things and therefore it´s a pleasure to enhance my reliable and established pipeline constantly with new technology.
Awards.
Received different prestigious Awards and Recognitions from industry-leading CG Sites and Artists over the past years. It fuels my passion to work even harder for great results.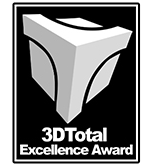 "Over the last decade 3DTotal has evolved into one of the premier CG art websites out there and showcases some of the best computer generated artwork in the world."
2 x 3DTotal Excellence Awards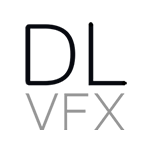 "Featured by David Luong (Senior Cinematic Artist | Blizzard Entertainment) due to one of the TOP3 DMPs from June-July 2015"
CGSociety DMP Award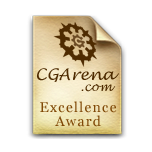 "Honored by one of the largest and oldest CG-Community to date"
2 x CGArena Excellence Awards

"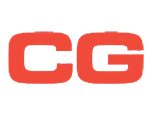 Alwyn Hunt is a veteran texture artist and was working on the "Hobbit 1 & 2", "Ironman 3", "Harry Potter", "Superman: Man of Steel" and "Alice in Wonderland" – just to name a few."
Certified Artist and mentored by Alwyn Hunt

"
Andrew Baker is Senior Character Designer at the famous Weta Workshop in New Zealand and was working on films like "the Lord of the Rings", "the Hobbit", "Godzilla" and many more."
Certified Artist and mentored by Andrew Baker

LET'S TALK.
Let´s get in touch, for any project inquiries or even simply say hello, just drop me a line.